Amateur Radio Weekly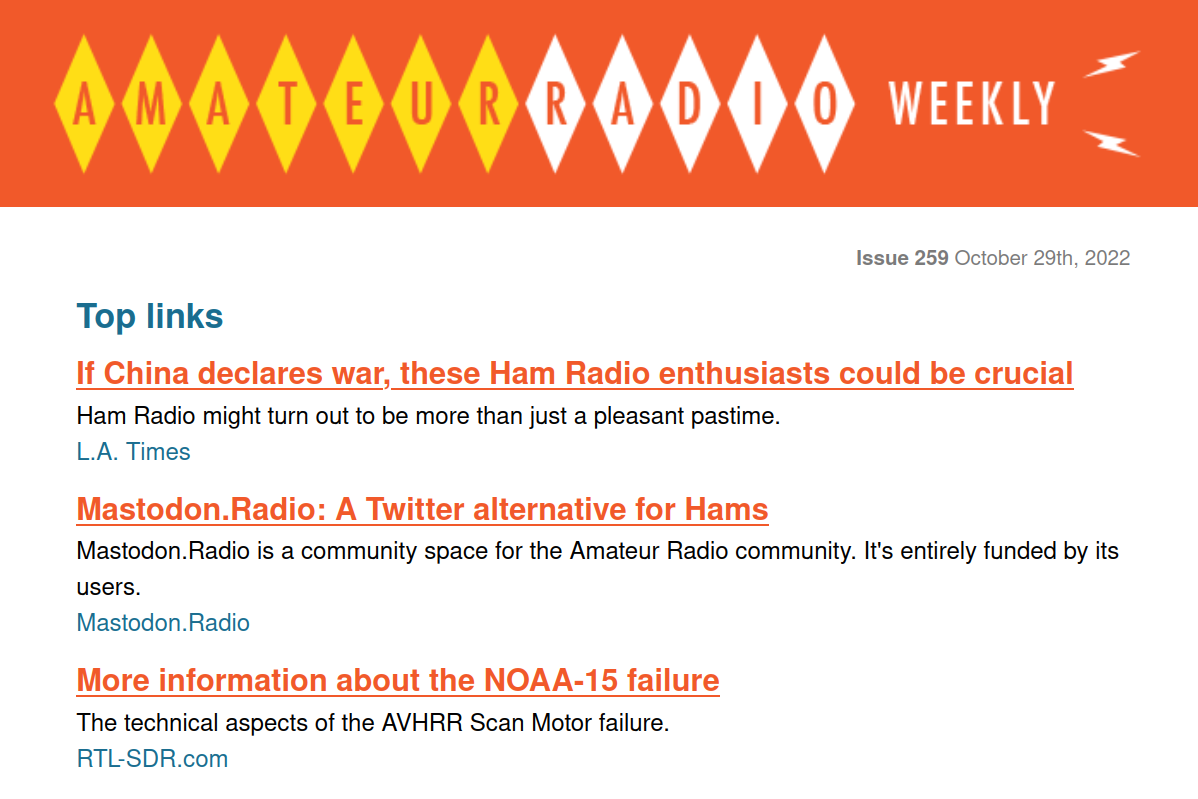 Sent every Saturday, Amateur Radio Weekly is an email newsletter featuring links to the most relevant news, projects, technology, videos, and events happening in Ham Radio. Read a sample issue.
After a 3 year hiatus, ARW is back! Join 4,500+ Hams and sign-up.
We will never give your email address away.
What other Hams are saying
"I like the short, concise format."
K9MIT
"A good weekly newsletter that should interest any active Ham or geek."
N4OAH
"I enjoy ARW. It's my only newsletter."
KK4YMI